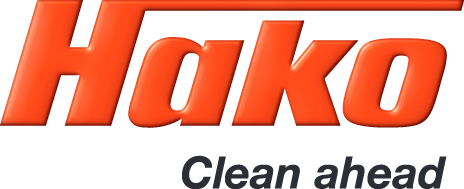 102 or 123 cm working width
Cleaning performance: up to 8,600 m²/h
Large 310-litre tank for long operating times
Scrubmaster B310 R CL
Battery-powered ride-on scrubber-drier for large areas
102 or 123 cm working width
Cleaning performance: up to 8,600 m²/h
Large 310-litre tank for long operating times
The combi scrubber-sweeper Scrubmaster B310 R CL saves valuable time: The machine carries out three working steps in one. Firstly, the 138-cm pre-sweep/vacuum unit equipped with two separately driven side brushes, a main sweeping cylinder and a powerful suction fan provides dust-free intake of both coarse and fine dirt. When the job is done, our patented "Take-it-easy" concept allows easy emptying of the dirt hopper. In a second step, the rotating disc brushes remove even the most stubborn soiling. And finally, in a third and last step, the parabolic squeegee dries the floor, making it immediately safe for foot and vehicle traffic. Both the powerful 2,000-W drive motor and the 640-Ah battery offer constantly high power reserves to ensure that the Scrubmaster B310 R CL can work for a long time and master inclines of up to 20 % effortlessly – which is an invaluable advantage when it comes to cleaning ramps, for example in multi-story car parks.
No pre-sweeping necessary thanks to the combination of a cylindrical brush and a dirt hopper

Available as a disc- or cylindrical-brush version

Ergonomic driver's seat, can be individually adjusted to the driver's body weight

Programmable: automatic brush- and water-supply stop when the machine stands still

Robust and durable heavy-duty design
Impeccable cleanliness all along the line
No matter whether you opt for the disc-brush or the cylindrical-brush version for rough and structured floors: The Scrubmaster B310 R CL always delivers superior cleaning results and is equipped with a wide range of practical features. The cylindrical-brush version of this battery-powered ride-on scrubber-drier sweeps up dust and coarse dirt at the same time as wet-cleaning the floor. The optional side brooms gather up dirt and debris and ensure that the squeegee's cleaning path is free of coarse dirt. This method ensures carrying out two working steps in one without the need for a bigger machine. In addition to being compact and manoeuvrable, this ride-on scrubber-drier can basically turn on the spot: thanks to its front-wheel drive and -steering. This ensures particularly efficient use in confined areas.
Scrubmaster B310 R CL: Comfortable seat and high levels of operating comfort
The driver's seat of the Scrubmaster B310 R CL is particularly ergonomic and can be individually adjusted to the driver's body weight to ensure comfortable seating. The seat is in the middle of the machine to allow the driver a perfect view onto the working area and the operating panel. All operating elements are within easy reach. The 1-button operating system start all cleaning functions at the push of a button. On request, this machine also allows individual programming, e.g. to stop both the brushes and the water supply automatically when the machine stands still.
Heavy-duty design: For a long service life
Robust, durable, and therefore extremely economically efficient: The heavy-duty design of the Scrubmaster B310 R CL with a circumferential steel frame prevents damage and unnecessary downtimes. This ride-on scrubber-drier also scores top marks in terms of maintenance and service. All major components can be accessed directly and easily. In addition, Hako's intelligent diagnosis system provides maximum efficiency. Both the disc and cylindrical brushes can be changed without the need for tools, which significantly shortens set-up times. And the large opening of the recovery tank allows particularly easy cleaning.
Innovations provide reduced operating costs and increased economic efficiency
Hako's technological lead contributes to reducing the operating costs of the Scrubmaster B310 R CL as well as increasing economic efficiency and cleaning in a more eco-friendly manner.
Hako-AquaControl: saves up to 50 % of water, thanks to intelligent brush systems and our automatic water-stop function when the machine stands still.
Hako-Chemical on Demand – need-based use of chemicals: Cleaning chemicals are added only when absolutely necessary.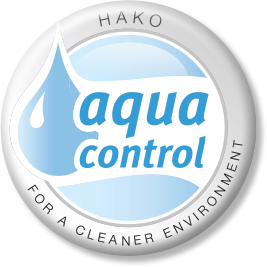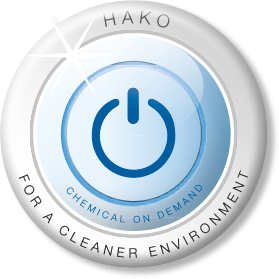 Special features
Designed with much attention to detail
Technical data
Scrubmaster B310 R at a glance
Scrubmaster

B310 R CL TB1020
B310 R CL TB1230

Working width scrubbing

cm

102 (118) / 138
123/138

Theoretical area performance

m²/h

7100
8600

Working speed

km/h

7
7

Brush system

Teller
Teller

Solution tank capacity

l

310
310

Recovery tank capacity

l

310
310

Nominal voltage

V

36
36

Total output

kW

5,9
7,6

Battery capacity, max.

Ah

640
640

Length with squeegee

cm

215 / 262
215 / 262

Width with/without squeegee

cm

120/126
133/126

Height above the seat (operating handle)

cm

140/200
140/200

Weight, filled, incl. Battery

kg

1787
1944
Show PDF