As comfortable as a
commercial vehicle
With a drive-through width
of only 162 cm
Can be driven by anyone holding
a Class B driving licence
Multicar M27compact
Load and implement carrier in the 3.5-t class
As comfortable as a
commercial vehicle
With a drive-through width
of only 162 cm
Can be driven by anyone holding
a Class B driving licence
The Multicar 27compact combines the efficiency and flexibility of a multifunctional implement carrier and transporter with the comfort and reliability of a commercial vehicle. This Multicar can transport payloads of over 1 t. Or you can use the vehicle as a flexible implement carrier with upgrade options for a wide range of both electrical and hydraulic applications in all seasons.
Optimally suited for working in difficult-to-access areas thanks to its small width of only 162 cm

"One for All": one basic vehicle, many application solutions

Servicing: easy access to all components

Interfaces provide fast and safe changing of attachments

Developed and manufactured in Germany
Special features
Convincing ideas
Multifunctionality
Maximum multifunctionality for a wide range of applications
The Multicar M27compact is a "One-for-All" solution for maximum multifunctionality. You need only one basic vehicle to cover a wide range of applications, which means that this load & implement carrier provides effective and economically efficient operation all year round.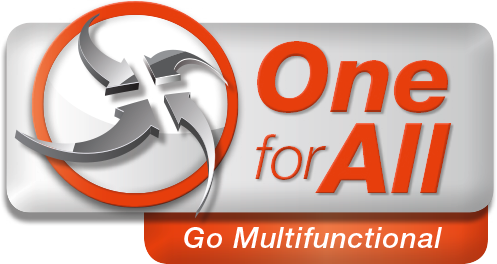 Technical data
Multicar M27compact at a glance
| Multicar M27compact | |
| --- | --- |
| Engine and gearbox | |
| Engine | Volkswagen four-cylinder turbo diesel |
| Displacement | 1968 cm³ |
| Output | 55 kW (75 HP) @ 2700 RPM |
| Max. torque | 240 Nm @ 1750 RPM |
| Gearbox | Dual-synchronised 5-speed transmission with reverse gear |
| Exhaust emissions | 97/68/EC, Stage 3B |
| Working characteristics (selectable) | |
| Hydraulics | tipper hydraulics, control functions for front attachments, 1 – 2 hydraulic work circuits |
| Electrics | E-interface centrally at the front |
| Attachment connection point, front | front lift with attachment plate |
| Attachment connection point, centric | tipper crossbar, loading bed/tipper superstructure |
| Attachment connection point, rear | fastening straps |
| Drive and steering | |
| Drive options | driver-engaged all-wheel drive with mechanical crawler gear, mechanical differential lock at the rear |
| Speed range | 0.6 – 80 km/h |
| Steering | front wheel steering |
| Tank capacity | 90 litres |
| Braking system | hydraulic dual-circuit braking system with 4 ventilated disc brakes, brake booster, 4-channel ABS; mechanical parking brake acting on the rear axle |
| Load values | |
| Permissible gross vehicle weight | 3.5 t/4.5 t |
| Unladen weight | from 2.2 t |
| Basic vehicle | |
| Chassis | comfortably sprung chassis, hydraulic vibration dampers, stabiliser at the rear |
| Frame | bolted commercial vehicle frame with ball point connections for a loading bed, tipper or superstructures |
| Front axle | steering axle, optional steering drive axle, independent suspension with coil springs |
| Rear axle | drive axle, rigid axle with leaf springs and additional rubber springs |
| Tyres | 225/75 R16C (summer/winter), optionally 285/65 R16C |
| Cabin | 2-person comfort space-frame cabin; tinted panoramic windscreen (laminated safety glass); doors with wind-up windows, windows in the lower door area |
Show PDF