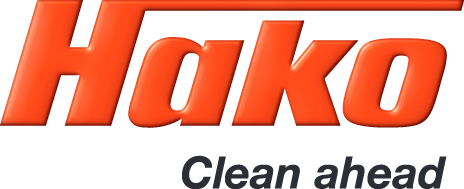 Permanent all-wheel drive
Citymaster 600
Multifunctional outdoor cleaning machine in the 2-t class
Permanent all-wheel drive
The Citymaster 600 is a jack-of-all-trades. This small implement carrier and sweeper with articulated steering is ideal for carrying out sweeping and winter service tasks or applications in the gardening & landscaping sector. The machine's quick-change system allows multifunctional all-season use. You only need one machine to cover all applications, which reduces investment costs while the driver enjoys high levels of working comfort and safety.
Compact and universal implement carrier

Four attachment interfaces providing tool-free, one-man operation

Permanent all-wheel drive

Cabin with optional rear-view monitor for a good all-round view

1-button operating system starts all the functions
Ease-of-use and safety
Designed to meet the driver's individual needs
Multifunctionality
One implement carrier – many application options
The distinguishing feature of the implement carrier Citymaster 600 is its consistent multifunctionality. The practical quick-change system offers four attachment interfaces providing easy one-man operation without the need for tools. All components are designed for professional use – robust technology made in Germany. This guarantees durability and value retention.
Multifunctionality
The distinguishing feature of the implement carrier Citymaster 600 is its consistent multifunctionality. The practical quick-change system offers four attachment interfaces providing easy one-man operation without the need for tools.
The quick-change coupling triangle at the front allows particularly easy changing of attachments and is fully compatible with older attachment devices.
The interface at the suction unit enables carrying out winter service tasks at full ground clearance, mowing including grass collection as well as using the full range of functions required for professional sweeping tasks including the suction duct, coarse dirt flap and circulating water system.
Superstructures are mounted on a frame, which can easily be removed with the aid of a trolley. The rear attachment frame allows additional accessories to be connected.
Sophisticated technology: Control system and hydraulics
The Citymaster 600 is equipped with a practical hydraulic system. The clearly structured couplings are easy to access and enable the universal connection of all types of attachments. Two independent hydraulic work circuits provide the driving power for each attachment. These are supplemented by two control circuits at the front, and one at the rear.
Applications in gardening & landscaping
The Citymaster 600 offers exactly the kind of efficient and economic working required for professional applications in the gardening & landscaping sector. In combination with different mowers, grass collection systems and flail mowers, this compact all-rounder provides universal use.
A rotary mower is available for demanding ground's maintenance tasks. This device can be used as a rear discharge or mulching mower, or for grass-collecting purposes.
For working on extensive areas, a flail mower with a working width of 130 cm is available.
Gardening: Mowing-suction combi
The Citymaster 600's universal hopper can also be used for lawn-mowing tasks. In combination with the central suction system, this combi allows working close to edges on both sides. In comparison to conventional conveyor turbines, this vacuum-suction system provides particularly efficient and low-noise working – and is almost wear-free.
The short and straight suction path, which is routed centrally through the vehicle, reduces downtimes caused by blockages to a minimum. The hopper can be filled to capacity, which ensures both emptying at extended intervals and a higher payload, and therefore longer operating times. The dumping height allows emptying the hopper contents into containers as high as 130 cm or dumping onto the ground in several layers.
Citymaster 600: Professional sweeper
Equipped with a fully integrated professional sweeper including large adjustable brooms and a powerful suction fan, the Citymaster 600 is capable of removing large amounts of dirt. The universal hopper with a nominal capacity of 600 litres and a payload of 500 kg ensures long and efficient sweeping.
Thanks to the quick-change system in combination with a supporting stand, both the sweeping unit and the hopper can be mounted quickly and easily and without the need for additional staff. Particularly economically efficient: Both the high dump and the universal hopper, which is very easy to clean, save time and money.
ECO mode: Eco-friendly feature for sweeping applications
When sweeping roads and footpaths, the Citymaster 600 can be switched to ECO mode (standard equipment), which reduces both noise emissions and fuel consumption – two major plus points in terms of environmentally friendly working. The machine's sophisticated circulating water system ensures maximum dust control and clean exhaust air. The exhaust air itself is routed up and over the hopper cover, which reduces noise levels to a minimum in order to ensure as little impact on the environment and inconvenience for pedestrians as possible. Useful optional equipment such as the hand suction hose and the high-pressure cleaner provide even more application options.
The all-rounder for winter service tasks
The Citymaster 600 is ideal for all-season application. Equipped with suitable attachments, the vehicle provides universal use all year round – even in the winter.
In particular in the cold season, the machine's high levels of manoeuvrability and easy handling come into full effect. And its large transport capacity of 400 kg (e.g. gritting material) ensures long operating times.
Flexible front attachment system
The front attachment system allows re-tooling for every application: from snow-sweeping tasks to snow clearing with snow blades or rotary snowploughs.
Fighting black ice made easy
Suitable attachments ensure that pedestrians don't slip on icy roads and footpaths: cylindrical gritter for use on footpaths, a combi gritter for larger areas or a brine spraying system.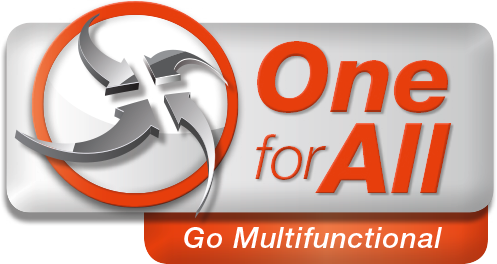 Technical data
Citymaster 600 at a glance
| Citymaster 600 | |
| --- | --- |
| Engine (type, emission standard, exhaust gas treatment) | Diesel 24 kW, 97/68/EC Stage IIIa |
| Type approval / driving licence | Tractor T2a, Class B |
| Drive | Hydrostat, 4x4, 25 km/h |
| Chassis and steering | chassis with fully hydraulic articulated steering, attachment quick-change system |
| Tyres | 23x8.50-12 10PR // 270/50-12 // 23x10.50-12 6PR |
| Braking system | drum brake at the front, parking brake, drum brake at the rear |
| Cabin | ROPS-tested 1-person safety comfort cabin, safety glazing. 2 doors with sliding windows, hot water heating / air conditioning (option). |
| Unladen weights | 1.350 kg / 1.700 kg (GG/2B) |
| Permissible weights | 2.200 kg / 1.200 kg / 1.500 kg (GVW/VA/HA) |
| Dimensions | 3126 x 1090 x 1969 mm |
Show PDF