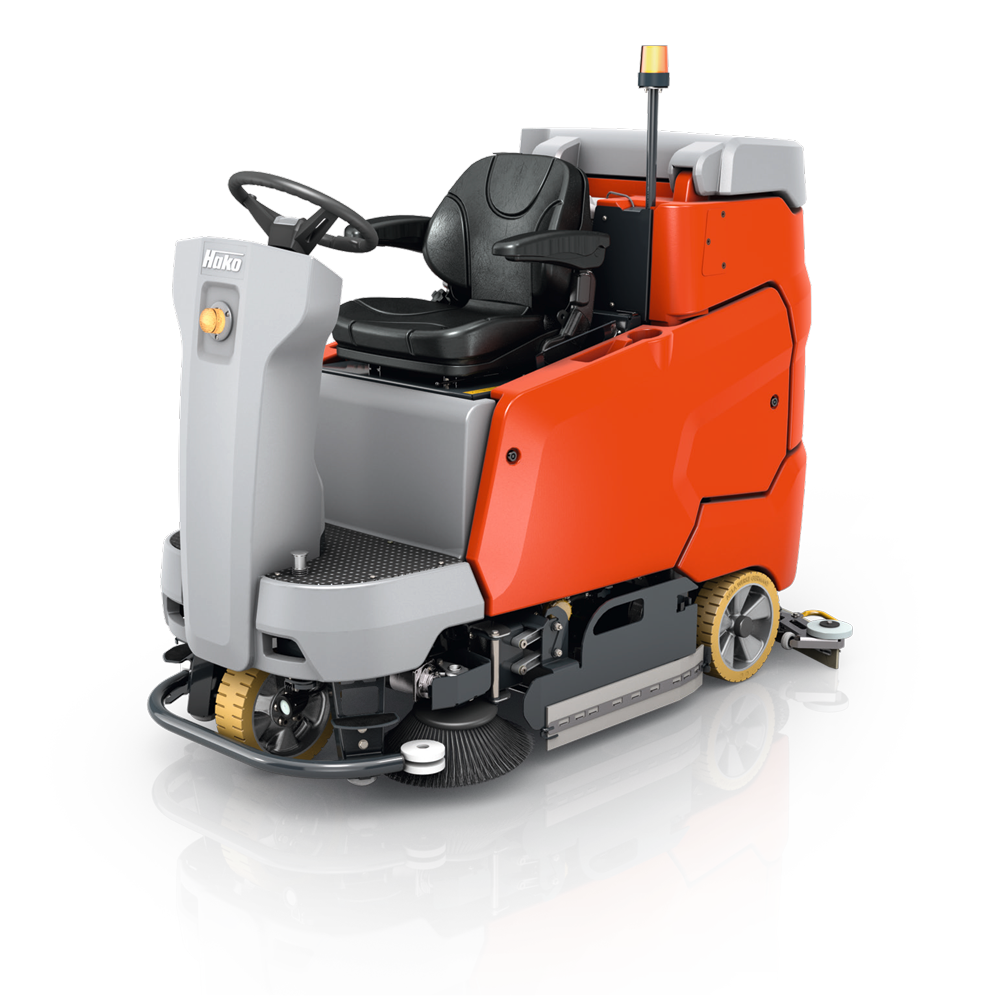 85, 90 or 108 cm working width
Cleaning performance: up to 7,560 m²/h
Cleaning on inclines of up to 15 %
Scrubmaster B175 R
Ride-on scrubber-drier for efficient cleaning, also on inclines
85, 90 or 108 cm working width
Cleaning performance: up to 7,560 m²/h
Cleaning on inclines of up to 15 %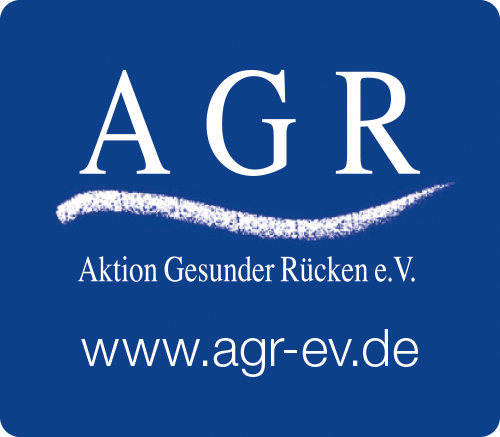 Particularly efficient, highly manoeuvrable, and designed to work on inclines: the Scrubmaster B175 R. With three different working widths available and equipped with either disc- or cylindrical brushes providing a cleaning performance of up to 7,560 m²/h, this ride-on scrubber-drier masters almost any cleaning tasks – even when working uphill: The Scrubmaster B175 R can manage inclines of up to 15 % in cleaning mode, which makes this scrubber-drier your number-one choice when it comes to cleaning multi-storey car parks as well as other large areas such as airports and industrial production halls or shopping centres and logistics facilities.
Extremely manoeuvrable: thanks to a 90-degree steering angle

Can easily be adapted to meet individual cleaning requirements

Ergonomic workplace equipped with many practical features

Illuminated display: provides easy and intuitive use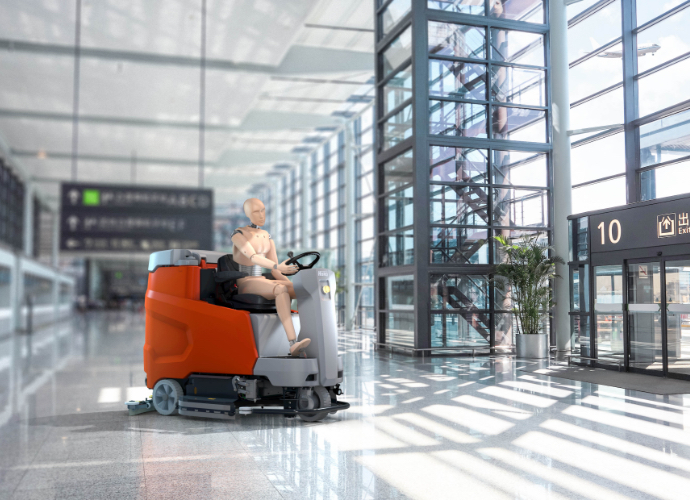 Ergonomic and clearly structured
This ride-on scrubber-drier enables operators to carry out all cleaning tasks with ease. The design of the Scrubmaster B175 R is consistently ergonomic – and has been developed with much attention to detail. The comfortable workplace allows pleasant working and a back-friendly sitting posture. All operating elements are in clear view and within easy reach of the driver. Daily routine work is no problem at all thanks to easy-to-access and clearly marked components. From energy supply to tank cleaning: Any routine work can be carried out quickly and with very little effort.
Intuitive and easy to use: The display
All cleaning functions of the Scrubmaster B175 R are visible at a glance on the illuminated 4.3-inch display, which is intuitive and easy to use – via one-touch keys or a turn-push regulator.
1-button operating system: starts all cleaning functions at the push of a button
Slow mode: reduces the speed to 3.5 km/h
Boost button: activates both maximum water supply and brush pressure
Info displays: e.g. for the battery charging level or the filling level of the solution and recovery tank.
Working on inclines of up to 15 % in cleaning mode
The Scrubmaster B175 R efficiently carries out cleaning tasks even in difficult conditions. This ride-on scrubber-drier is so powerful that it provides cleaning on inclines of up to 15 %, for instance on access ramps in multi-storey car parks.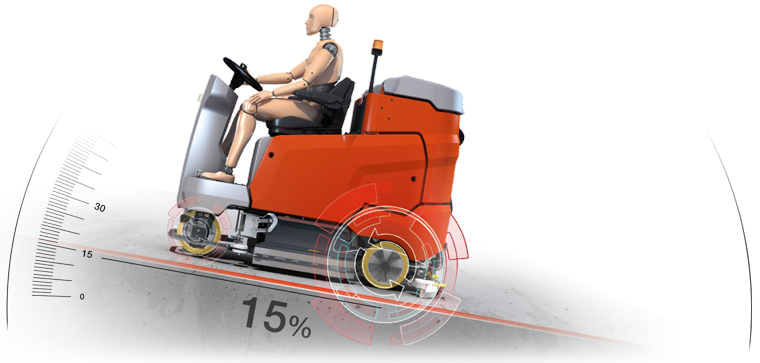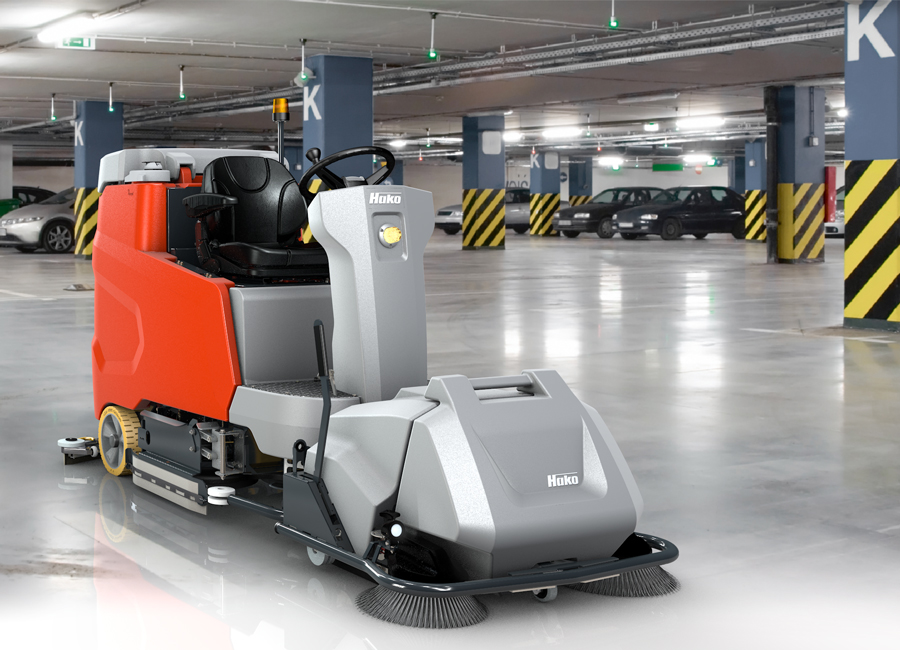 No time-consuming pre-cleaning necessary
The pre-sweep unit (optional) collects any loose dirt prior to wet-cleaning the floor.
Innovations provide reduced operating costs and increased economic efficiency
Hako's technological lead contributes to reducing the operating costs of the Scrubmaster B175 R as well as increasing economic efficiency and cleaning in a more eco-friendly manner.
Hako-Chemical on Demand – need-based use of chemicals: Cleaning chemicals are added only when absolutely necessary.
Hako-AquaControl: saves up to 50 % of water, thanks to intelligent brush systems and our automatic water-stop function when the machine stands still.
Hako-AntiBac®: Hygiene-sensitive areas place the highest demands on floor cleaning solutions. Hako meets these demands with the antibacterial tank coating Hako-AntiBac®.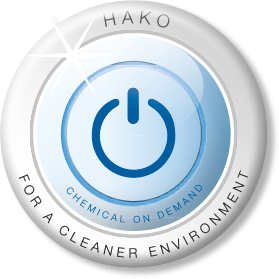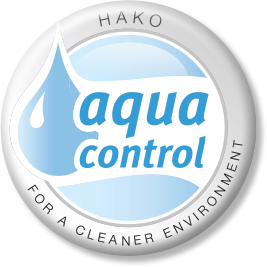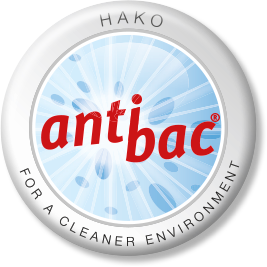 Special features
Designed with much attention to detail
Technical data
Scrubmaster B175 R at a glance
Scrubmaster

B175 R TB900/1080

B175 R TB900 X-AC

B175 R WB850

Working width scrubbing

cm

90/108

90

85

Theoretical area performance

m²/h

6300/7560

6300

5950

Working speed

km/h

7

7

7

Brush system

disc

disc

cylindr.

Solution tank capacity

l

175

175

175

Recovery tank capacity

l

175

175

175

Nominal voltage

V

36

36

36

Total output

kW

7.47

7.47

7.47

Battery capacity, max.

Ah

320

320

320

Length with squeegee

cm

189

189

189

Width with/without squeegee

cm

94/113|112/129

94|112

94/113

Height above the seat (operating handle)

cm

145/208

145/208

145/208

Weight, filled, incl. Battery

kg

1010/1015

1040

1000
Show PDF