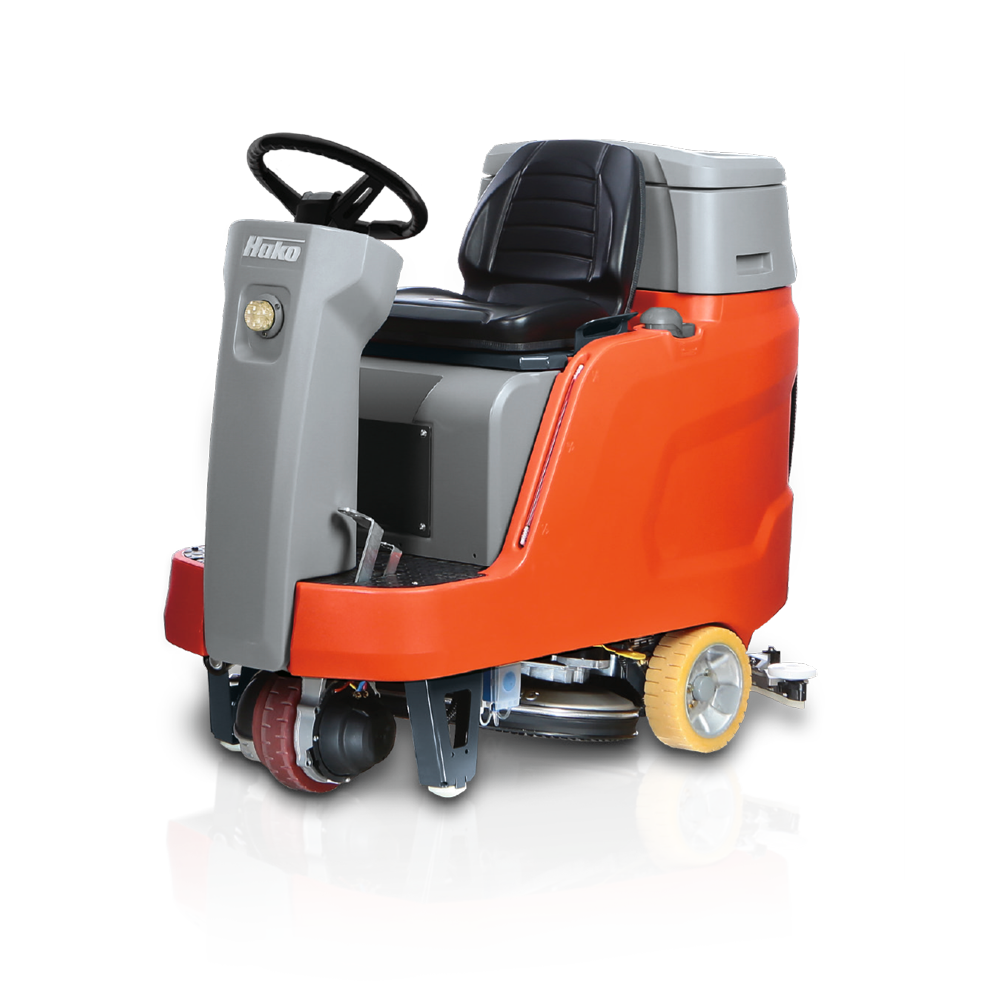 55 or 65 cm working width
Cleaning performance: up to 3,500 m²/h
Ideal for narrow aisles and passages
Scrubmaster B75 R
Ride-on scrubber-drier for cleaning confined areas
55 or 65 cm working width
Cleaning performance: up to 3,500 m²/h
Ideal for narrow aisles and passages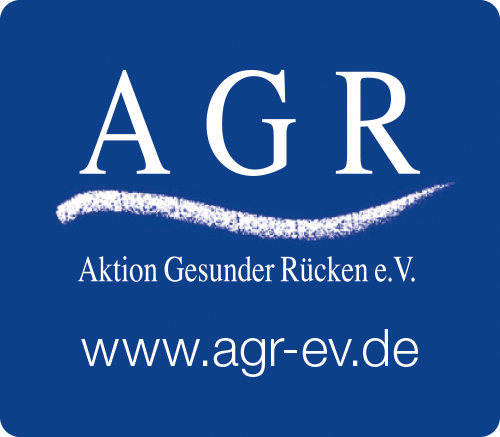 Provides economically efficient cleaning and comfortable working: Being extremely compact and highly manoeuvrable, the Scrubmaster B75 R can work in areas that could previously only be accessed by walk-behind scrubber-driers. Its top speed of up to 6 km/h in transport mode – which can be gradually reduced at the push of a button – and particularly long runtimes ensure that this ride-on scrubber-drier cleans larger areas in less time.
Comfortable brush discharge system

Ergonomic and back-friendly seat design

Intuitive operating panel

On-board charger allows charging at any power outlet worldwide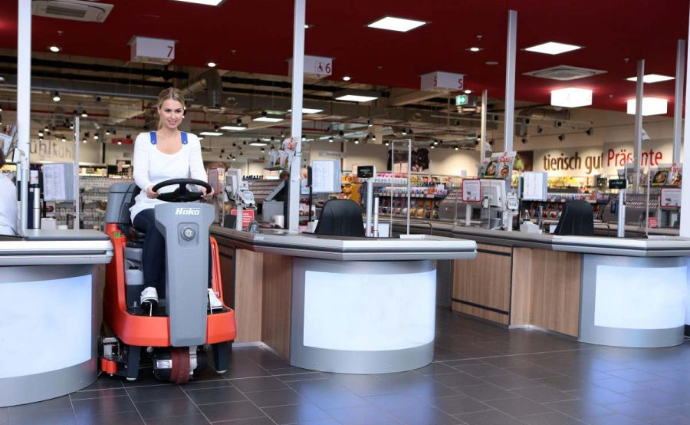 Working while being comfortably seated – also in confined areas
The Scrubmaster B75 is particularly slim, which allows cleaning in confined areas such as the narrow aisles of supermarkets, while its high performance capacity ensures equally superior cleaning of much wider aisles. Working with this ride-on scrubber-drier is extremely comfortable. The ergonomically optimised sitting position allows the driver a very good view onto the working area in any situation.
Clever technology gets you almost anywhere
When space is tight: The short squeegee enables cleaning in aisles with a drive-through width of under 80 cm – e.g. in the checkout area.
Even tighter? The squeegee can be dismantled with ease and hooked into the squeegee holder.
U-turns in aisles smaller than 180 cm: Thanks to the machine's intelligent "turn-tail" design and special squeegee kinematics.
A comfortable hand tool – safely stored while driving the machine –provides easy removal of residue water, e.g. from defrosting freezer cabinets, in difficult-to-access areas.
Smart features provide economically efficient operation
The Scrubmaster B75 R is equipped with a wide-range on-board charger with IEC plug, which allows charging at any power outlet worldwide.
A work light at the front enables cleaning even in dimly-lit rooms (optional).
The buttons on the operating panel are clearly arranged, self-explanatory and intuitive to use. The illuminated display is easy to read and informs the driver of the machine's current operating status at all times.
Always one idea ahead
The Scrubmaster B75 R is equipped with a wide range of innovative features – either as a standard or available as an option – that make working easier, reduce operating costs and protect the environment.
Hako-Chemical on Demand – need-based use of chemicals: Cleaning chemicals are added only when absolutely necessary.
Hako-AquaControl: saves up to 50 % of water, thanks to intelligent brush systems and our automatic water-stop function when the machine stands still.
Hako-LowNoise: ensures that noise does not become a nuisance. Particularly low-noise working that causes no disturbance at all.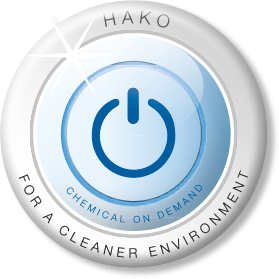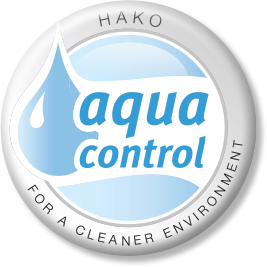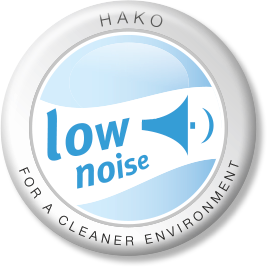 Special features
Designed with much attention to detail
Technical data
Scrubmaster B75 R at a glance
Scrubmaster B75 R

TB5500

TB650

Working width scrubbing

cm

55

65

Theoretical area performance

m²/h

3000

3500

Working speed

km/h

5

5.5

Brush system

disc

disc

Solution tank capacity

l

75

75

Recovery tank capacity

l

75

75

Nominal voltage

V

24

24

Total output

kW

1.8

2.52

Battery capacity, max.

Ah

105

180

Length with squeegee

cm

147

147

Width with/without squeegee

cm

72/76

76/86

Height above the seat (operating handle)

cm

121

121

Weight, filled, incl. Battery

kg

389-392

435-447
Show PDF