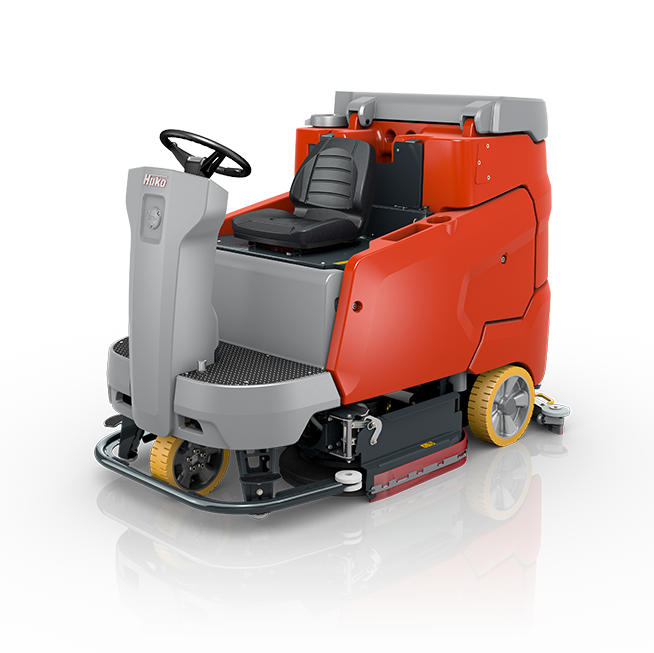 108 or 123 cm working width
Cleaning performance: up to 8,600 m²/h
Masters inclines of up to 15 % in cleaning mode
Scrubmaster B260 R
Ride-on scrubber-drier for large areas
108 or 123 cm working width
Cleaning performance: up to 8,600 m²/h
Masters inclines of up to 15 % in cleaning mode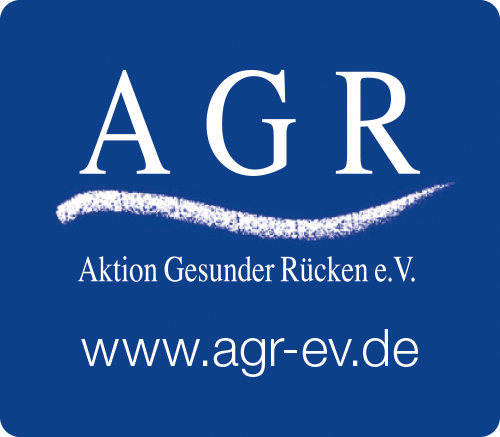 Ideally suited for cleaning shopping centres, logistics halls, or production facilities in the automotive industry: Available with working widths of 108 and 123 cm and equipped with either 2 or 3 disc brushes or a cylindrical brush unit as well as a 260-litre tank, the Scrubmaster B260 R is your perfect choice when long operating times on large areas are required. Your superior benefits: Powered by a 480 Ah battery, this machine provides a cleaning performance of up to 8,600 m2/h and is equipped with a 20-litre capacity on-board dosing system for cleaning chemicals. Different attachments are available to flexibly extend the Scrubmaster B260 R's range of applications beyond mere scrubbing & drying. Excellent performance combined with high levels of efficiency: Thanks to the ergonomic machine concept, which has been awarded the AGR (Aktion Gesunder Rücken e.V.) quality label for back-friendly working.
For every cleaning requirement: four different brush units available

For long operating times: 480-Ah battery and a large 260-litre tank

Ergonomic workplace equipped with many practical features

For various applications: expandable with a wide range of attachments for different cleaning requirements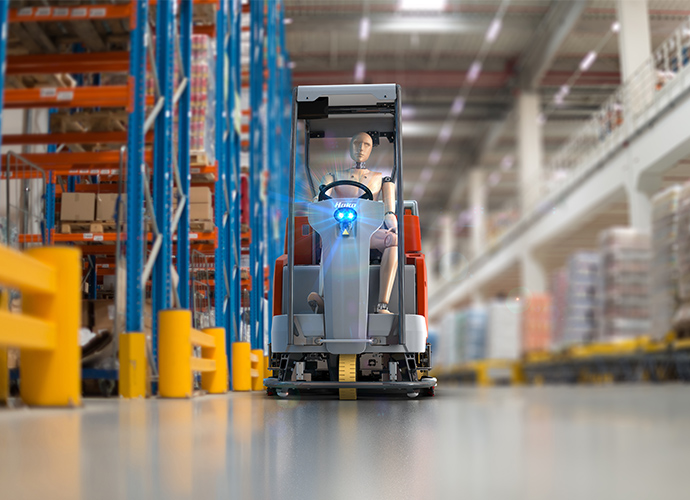 One machine, versatile application options
Every job site holds its very own challenges in terms of professional floor cleaning. Whether it is high levels of pedestrian traffic, particularly complex areas, cleaning during running operations or coping with various different production residues – the Scrubmaster B260 R masters each challenge perfectly. This machine can be equipped with four different brush units that meet every cleaning requirement. And the wide range of attachments available allows extending the machine's functional features to provide even more application options. For example with the pre-sweep/ vacuum unit which sweeps up loose dirt prior to wet-cleaning the floor, making laborious pre-cleaning unnecessary – and without raising ambient dust: thanks to Dust Stop, our innovative disc brush jacket providing dust-free sweeping & vacuuming.
Efficient working on all levels
Whether used for standard or heavy-duty applications: The ride-on scrubber-drier Scrubmaster B260 R provides efficient and reliable floor cleaning, and even masters inclines of up to 15% in cleaning mode – without compromising on the cleaning result. Its sophisticated safety concept is yet another convincing aspect: Equipped with an optional overhead guard, side bumpers and a BlueSpot head lamp, the machine meets all occupational safety requirements – which makes this scrubber-drier ideal for use in the logistics and other large-scale industries.
Working on inclines of up to 15 % in cleaning mode
The Scrubmaster B260 R efficiently carries out cleaning tasks even in difficult conditions. This ride-on scrubber-drier is so powerful that it provides cleaning on inclines of up to 15 %, for instance on access ramps in multi-storey car parks.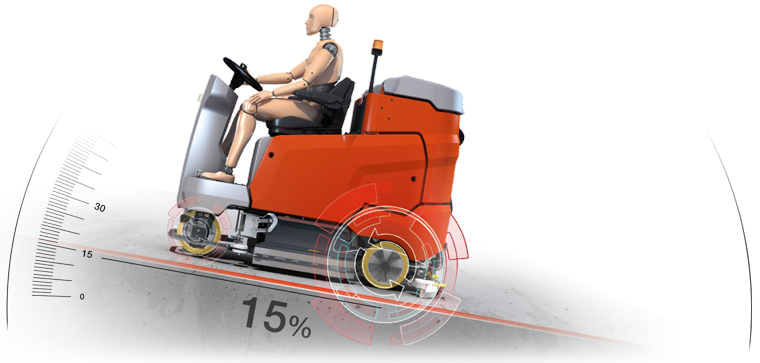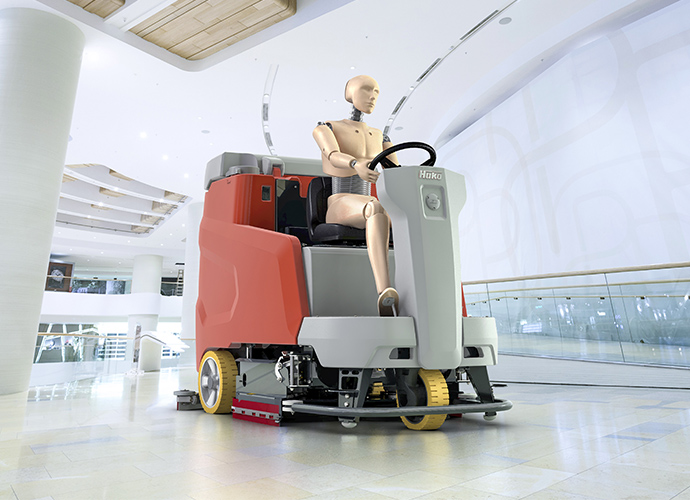 Innovative features for reduced operating costs and increased economic efficiency
Hako's technological lead plays its part in reducing the operating costs of the Scrubmaster B260 R, increasing the machine's economic efficiency, and ensuring more environmentally friendly cleaning.
Hako-Chemical on Demand – need-based use of chemicals: Cleaning detergents are added only when absolutely necessary.
Hako-AquaControl: saves up to 50 % water thanks to intelligent brush systems and our automatic water stop system.
Hako-AntiBac®: Hako meets the requirements of hygiene-sensitive areas with the antibacterial tank coating Hako-AntiBac®.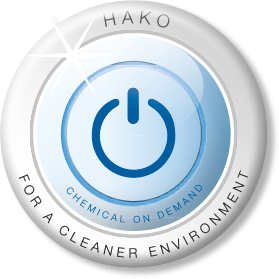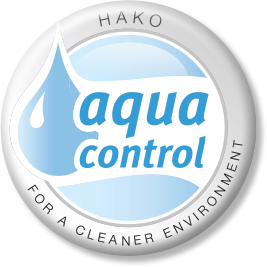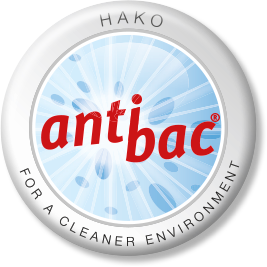 Special features
Designed with much attention to detail
Technical data
Scrubmaster B260 R at a glance
Scrubmaster B260R

TB 10802-TB

TB 10803-TB

TB 1230

WB 1080

Working width scrubbing

cm

108

108

123

108

Area performance, theoretical

m²/h

7560

7560

8610

7560

Working speed

km/h

7

7

7

7

Brush system

2 pcs/ disc

3 pcs/ disc

3 pcs/ disc

2 pcs/ cylind.

Solution tank capacity

litres

260

260

260

260

Recovery tank capacity

litres

260

260

260

260

Nominal voltage

Volt

36

36

36

36

Total output

kW

5.6

6.6

6.6

6.5

Battery capacity max.

Ah

420-480

420-480

420-480

420-480

Length with squeegee

cm

202

202

202

202

Width without/with squeegee

cm

115/129

115/129

129/129

121/129

Height without/with overhead guard

cm

149/ 209

149/ 209

149/ 209

149/ 209

Weight, wet incl. battery

kg

1350

1365

1375

1385
Show PDF